In majority cases, people who test positive for COVID-19 will only experience mild symptoms and can easily recover at home. However, these symptoms can last a few days to a month. Medical professionals at House of Doctors remark that most people who have the virus usually recover within 15 days of home isolation. Home isolation is aimed at eliminating symptoms and involves a lot of rest, fluid intake and certain pain-reducing medications. Certain precautions for COVID-19 patients at home must be taken.
House of Doctors strictly suggests that older people and people of any age with pre-existing medical conditions should immediately call us as soon as symptoms appear. These people are at greater risk of becoming gravely ill with COVID-19. Our team of expert doctors advise you to avoid home isolation.
Know the symptoms of Coronavirus

Our doctors very well explain the symptoms of coronavirus and emphasise on knowing the seriousness of each of these symptoms. For this, we have categorised the symptoms according to their severity-
MILD SYMPTOMS
Disappear with medications and home isolation
Cold, dry cough
Fever (up to 100° F)
Tiredness and fatigue
LESS COMMON, LESS SERIOUS SYMPTOMS
Disappear with medications but take more time
Muscles and joint pain, headache
Rashes on skin
Hoarseness of throat
Loss of smell and taste
Loose motions
Conjunctivitis
VERY SERIOUS SYMPTOMS
Requires immediate medical attention, cannot be treated with home isolation.
Shortness of breath or difficulty in breathing
Heaviness in chest and chest pain
Inability to move
Inability to speak
Fainting
How to handle the symptoms of coronavirus?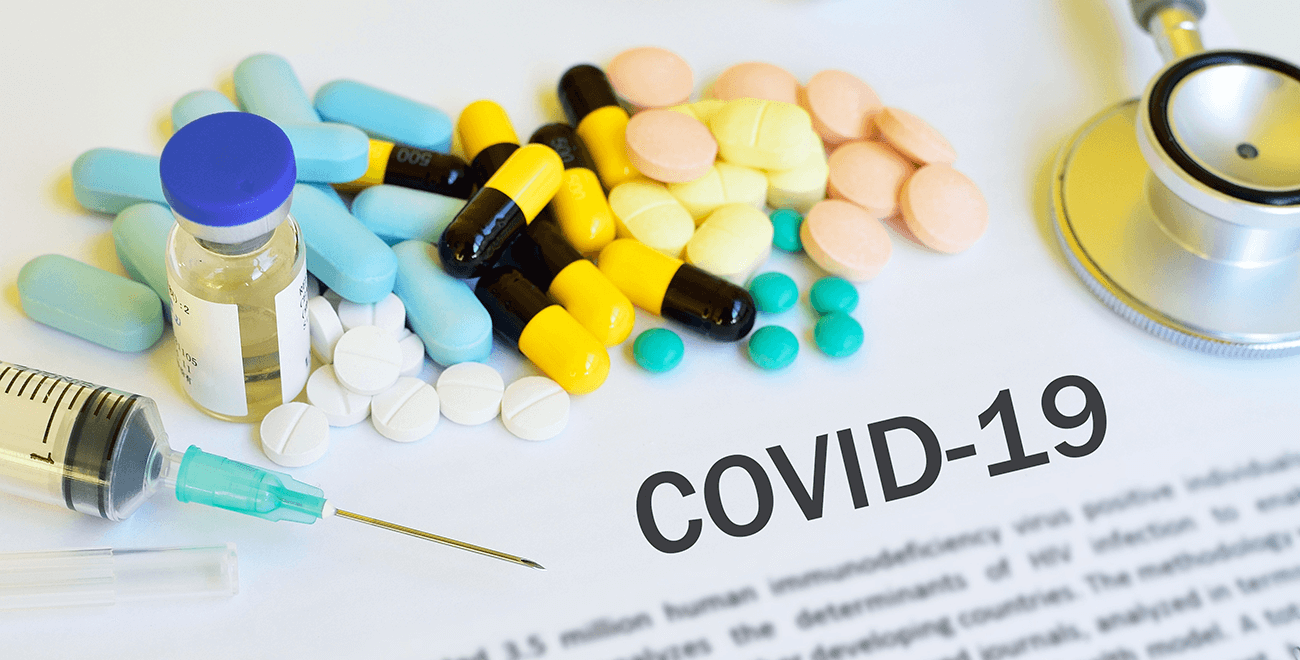 If you have been experiencing any of the above mentioned symptoms for a day or two, connecting with House of Doctors and getting a telephonic or video-graphic consultation from our eminent medical professionals is something you should follow. You should stick to our doctor's recommendations for home isolation and corona care for yourself or your loved ones. Talking to one of our experienced doctors and clearing doubts about home isolation can help you recover quicker.
It's also important to understand that the care regime for a corona positive might affect the health of the caregiver too. Therefore, it is highly recommended to keep in touch with a renowned medical-care provider like House of Doctors and inform your doctor about any new health issue that develops to any member of your family.
Don't Avoid These Signs!
Esteemed doctors at HOD urge you not to avoid the following signs and immediately contact HOD, in case you develop any of the following-
Breathlessness
Low SpO2 levels
Blue colouration of nails and lips
Extremely low blood pressure
Mental confusion
What diet should you follow?
Our celebrated doctors firmly suggest following a strict diet routine if you are under home isolation. Diet for COVID patients at home should be complete and balanced as recommended by our doctors. House of Doctors has prepared a dedicated meal plan for corona patients-
| | |
| --- | --- |
| Early Morning | Milk with haldi or ginger, ginger tea, coffee |
| Breakfast | Fruits rich in Vit C,Egg whites, Veg Poha, Sprouts, Oats, Bananas, Idli, Muesli or Upma |
| Lunch | Chapatis, Rice, Lentils, Salads, Curd/buttermilk and khichdi |
| Evening | Tulsi tea, ginger tea or chicken/veg soup |
| Dinner | Chapatis, Chicken, Lentils, Salads and soybean |
| Post | Milk with haldi |
Don't Consume…
Alcohol
Fast food
Oily and spicy food
Avoid smoking
Consume…
8-10 glasses of water
Vitamin C rich fruits and vegetables
Low-fat milk
Whole grains
Corona Care at Home: Tips by House of Doctors
Through our "no questions asked" medical-care, we have always aimed at improving your healthcare and enhancing your treatment experience. These are a few tips you should follow during home isolation-
Wear mask regularly if interacting with a family member (Don't interact unless absolutely necessary)
Stay within your own room and avoid shared spaces
Clean any surface which you touch
Cover your mouth with a tissue or your elbow while sneezing
Keeps napkins for wiping nose and discard them separately
Wash hands regularly with soap and water
Use hand sanitizer when required
Wear PPE if going to a hospital
Keep utensils, towels, clothes separately
Corona-safe treatment at House of Doctors
At House of Doctors, we offer you a range of surgical treatment from cataract surgery, piles treatment to gynecomastia surgery. We ensure that all our partner hospitals strictly follow COVID-19 protocols and take all the necessary precautions to provide you with a corona-free environment. Disciplined thermal screening is done at all our partnered hospitals. Before you proceed for a surgical treatment, all the medical rooms and clinics are fully sanitized and the equipment are thoroughly sterilized for your safety. We personally assure that all our doctors, medical staff and employees maintain strict social distancing and wear PPE kits. Additionally, all our treatment centres are non-COVID hospitals i.e. where no covid patients are quarantined. This ensures that there is no chance of you getting exposed to coronavirus during your surgical treatment.