Surgical Treatments Available at House of Doctors
Orthopedic Treatment In Mumbai
The various treatment for orthopaedic problems include:
Daycare services:

Being the Best Orthopaedic Hospital in Mumbai, House of Doctors offers a variety of daycare surgeries using the latest minimally invasive techniques. This procedure doesn't only promote quick recovery but also grant same-day discharge. Bone implant removal, minor knee and shoulder arthroscopic procedures, plaster treatment for fractures, joint manipulation for stiff joints and removal of small tumours are a few of them.
Spine surgery:

Spine disease can make a person very weak and infirm as the human spine forms the main framework of the human body. These surgeries are done using advanced spine surgery equipment which ensures negligible complication and infection rates. Also, advanced pain management techniques help in a quicker and smooth transition to normalcy.
Your Journey at House of Doctors
Why choose House Of Doctors?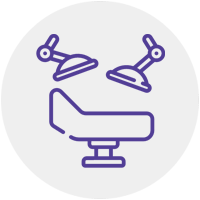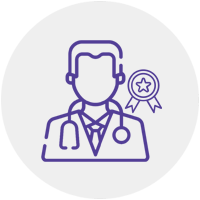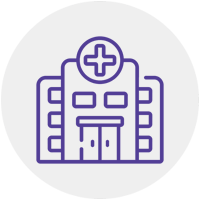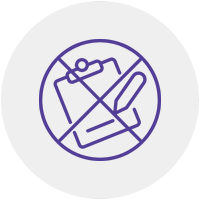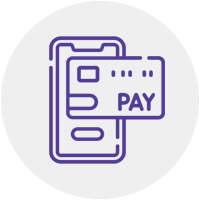 HOUSE OF DOCTORS: WHERE WE CARE FOR YOU
Reputed, Experienced & Highly Trained Medical Team
Covid Safe Environment
Post Recovery Care
Care Mate - Assistance Coordinator
No Cash Deposit
Documentation Free Journey
Surgery Financing Available
Surgery Cost Estimate
Same Day Discharge
Types of sports injuries
Different Sports Injuries Produce Different Symptoms And Complications. Listed Below Are Some Of The Usual Types Of Injuries Related To Sports:
Sprains.

Pieces of tissue connecting two bones with one another as a joint, commonly called a ligament can sprain due to overstretching.

Strains.

Overstretching or tearing muscles affect fibrous cords of tissue that connect bone to the muscle (tendons), resulting in a strain that is often mistaken for sprains.

Knee injuries.

Ranging from overstretching to a tear in the muscles or tissues in the knee, any injury interfering with how the knee joint moves could be a sports injury.

Swollen muscles.

Swelling is a natural reaction to an injury and swelling in the muscles can cause pain and weakness.
Achilles tendon rupture.

The tendon at the back of your ankle can break or rupture during sports. And when it does, you may experience sudden, severe pain and difficulty walking.

Fractures.

Broken bones are also called fractured bones.

Dislocations.

When a bone is forced out of its socket, it is called stated as a dislocation. It is one of the sports injuries that can be extremely painful and lead to swelling or weakness.

Rotator cuff injury.

The rotator cuff is made of four muscle pieces that help your shoulder moving in all directions. A tear in these muscles therefore cancause extreme weakness.
Sports injuries prevention
Some basic steps to prevent a sports injury are mentioned below:
Including cardiovascular exercise, strength training, and flexibility in your fitness plan will minimize your chance of injury.
Exercise everyday alternatively on different muscle groups.
Calming down after every extensive exercise or warm-up is important. A two-minute gap is suggested.
Drinking water frequently is the best way to prevent dehydration, heat exhaustion or stroke.
Stretching exercises increases muscle contraction and boosts performance, reducing the risk for injury. So hold each stretch till the point of muscle tension for mostly 20 seconds. Note that it doesn't extend to pain.
Use sports equipment and accessories such as shoes that provide support and correct certain foot posture that can lead to injury.
Play your sport learning the right techniques.
Don't exercise when you are tired or in pain. Resting it out is beneficial in such situations.
Perform each repetition with the full range of motion and spare some time during strength training.
Avoid any kind of strenuous activity if there's a sports injury. Begin with light training to avoid stress.
What is Orthopaedics?
In order to correct and prevent skeletal deformities in patients, Orthopaedics is the most trustable and beneficial medical speciality. When any type of abnormalities are diagnosed in the skin, nerves, bones, joints, ligaments, muscles, etc., or these portions are diseased, it becomes difficult to move work and be active, affecting the overall musculoskeletal system. Moreover, metabolic conditions or even injuries can worsen the case and become life-threatening. Osteoarthritis is another form of Arthritis that is affecting adults majorly in contemporary times.
However, Exceptional Technical Advancements In The Field Have Made Prevention, Diagnosis And Treatment Of Bone And Joint Conditions Achievable For All Ages. Orthopaedic Surgeries Have Become Less Invasive, Quality Of Implantation Have Improved And Become More Durable.