ABOUT CATARACT
Declining of the vision due to a cloudy area in the lens of the eye results in a cataract. It grows gradually over a period and can affect one or both eyes leading further to permanent blindness. Thus cataract removal via laser eye surgery for cataract is the most preferred and successful procedure.
If you are looking for comprehensive eye care under one roof, Eye Specialist Hospital in Mumbai the House of Doctors is your solution! We're equipped with the latest diagnostic and surgical facilities and have been rated the highest for successful Cataract Treatment in Mumbai.
What is Cataract Surgery?
Cataracts are very common as you get older and seems like a cloudy area in the lens of your eye. You can get cataracts due to eye injury or eye problem like glaucoma post-surgery.
Initially, the symptoms may seem a common hindrance but over time, cataracts will make your vision less colourful, blurry or hazy and you may encounter difficulty to read or perform the everyday activity.
Nevertheless, with Cataract Treatment at House of Doctors Mumbai you can treat cataracts completely with 100% safety and correct vision problems caused by cataracts.
TYPES OF CATARACT
There are different types of cataracts classified by the Best Cataract Eye Specialist in HOD, Mumbai on the basis of where and how they expand in your eye.
Nuclear Cataracts
Formed in the middle of the lens
Causing the nucleus or the centre to become yellow or brown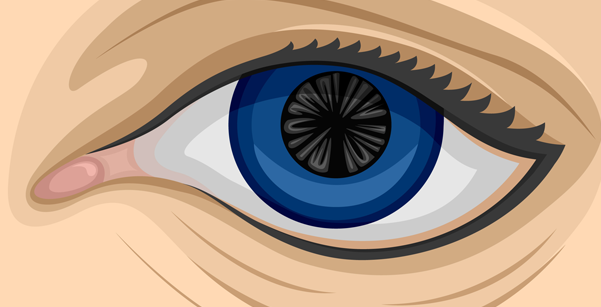 Cortical Cataracts.
Formed around the edges of the nucleus
Usually wedge-shaped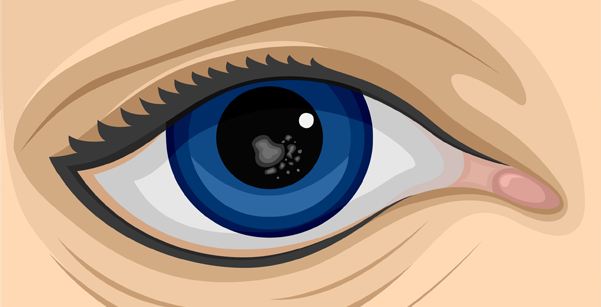 Posterior Cataracts
Formed faster than the other two types affecting the back of the lens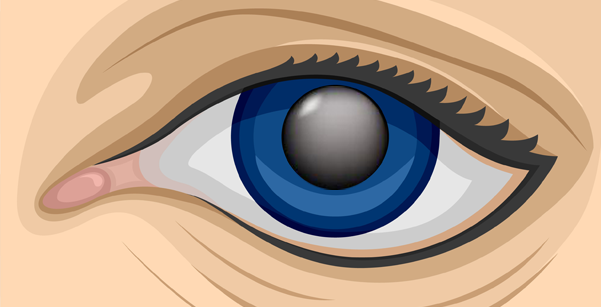 Congenital Cataracts
Present at birth or formed during a baby's first year
Less common than age-related cataracts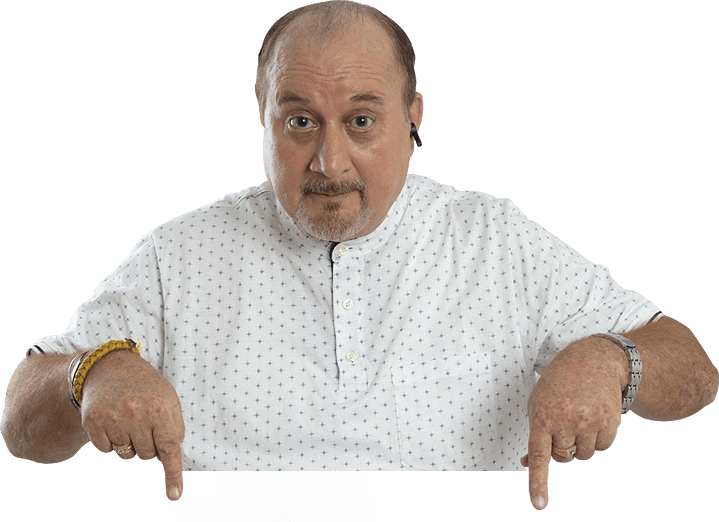 Causes of Cataract
The lens of your eye is made up of water and proteins which begin to break down and hang around in your eye over time. Consequently, these nagging proteins make your lens cloudy and seeing clearly becomes hard for you. Yet there are several other factors that can speed up the formation of cataracts, such as:

Diabetes

Medicines used in treating arthritis or lupus

Tranquilizing drugs used in treating schizophrenia or bipolar disorder

Past injuries or surgeries of the eyes

Upper body radiation treatment

Direct exposure to UV rays

Family history
WHEN TO SEE A DOCTOR?
There can be multiple signs & symptoms of when Cataract occurs. The Aging process may often comprise a cataract as the most common issue. The origin of cataract may initiate: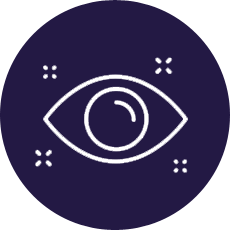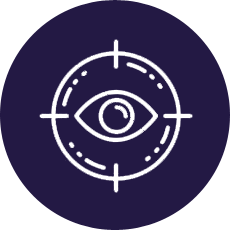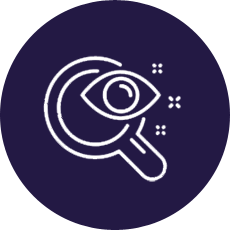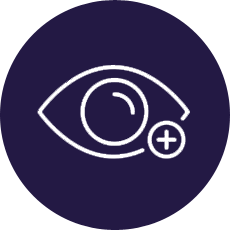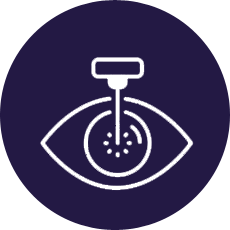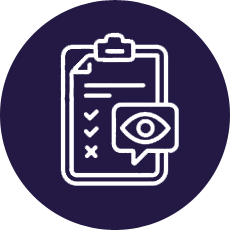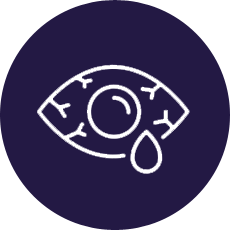 Cataracts may cause uneasiness by making your eyes more sensitive to light but doesn't usually hurt. Thus visit the Top Eye Specialist at House of Doctors, Mumbai and book an appointment for an eye exam if you notice any changes in your vision.
CATARACT DIAGNOSIS
To determine whether you have a cataract, Mumbai's Best Cataract Eye Specialist from the House of Doctors will review your medical history and symptoms, and perform an eye examination. The Top Eye Specialist at HOD may conduct several tests, including a visual acuity test using an eye chart to measure how well you can read a series of letters. Later with the slit-lamp examination, the specialist will illuminate your cornea, iris, lens, and the space between your iris and cornea to detect if there are any abnormalities. And finally, the doctor will need to dilate your pupil to make it bigger and check the health of your eye. Monitoring how much vision is blocked, the doctor may also be able to see if there are other rising problems too.
CATARACT SURGERY
The eye lens which is normally clear is clouded due to a cataract which results in unclear vision. If the cataract is left untreated, it may result in partial loss of vision to complete blindness in the eye. Therefore the two most secured Cataract Treatment by House of Doctors, Mumbai are
MICS - Microincision Cataract Surgery
A laser eye surgery for cataract involving a 1.8mm incision. Our surgeon will replace your natural lens that has a cataract in it with a new clean Intra Ocular Lens with the purpose of reducing surgical invasiveness, improving at the same time surgical outcomes. The outcome of this minimally invasive cataract surgery will ensure long-term stability. And it is considered as a most requisite approach.
FLACS - Femtosecond Laser-Assisted Cataract Surgery
This laser treatment for cataract is similar to MICS but no manual incisions are made. It is done using a tiny but super effective laser. By relaxing the cornea, the laser corrects mild astigmatism at a specific depth, length, and orientation. It enhances the visual quality by minimizing vision aberrations and range of near vision in extended range lens implants.
Why choose Laser Surgery over Conventional surgery?
Advance Laser Surgery
No cuts & No stitches
Does not occur once more
30-40 Min Procedure
Relief from extreme Pain whereas sitting
Get eliminate foul smell and accumulated discharge
Cure for blood or pus discharge from the orifice
Conventional Surgery
Open Surgery with multiple Cuts & Wounds
Painful Procedure
Heavy Blood Loss
High Chances of Recurrence
High Possibility of Infection
Min. 3 Days of Hospital Stay
Repeated Doctor visit required
Your Journey at House of Doctors
Why choose House Of Doctors?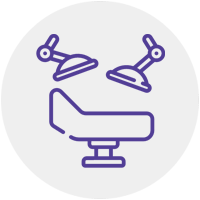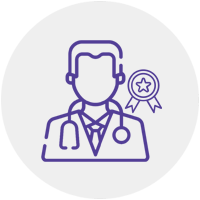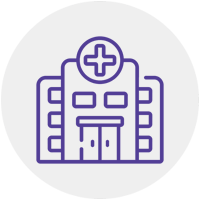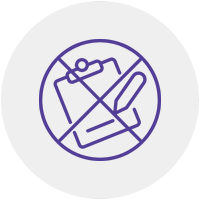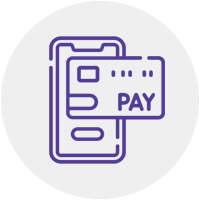 HOUSE OF DOCTORS: WHERE WE CARE FOR YOU
Reputed, Experienced & Highly Trained Medical Team
Covid Safe Environment
Post Recovery Care
Care Mate - Assistance Coordinator
No Cash Deposit
Documentation Free Journey
Surgery Financing Available
Surgery Cost Estimate
Same Day Discharge
CATARACT - FAQ's
What happens if cataracts are left untreated?
If left untreated, the cataract progresses. Your lens becomes increasingly opaque. The development rate of cataract may usually vary from person to person, however, once the lens is completely clouded, the result may surely be blindness.
Moreover, advanced cataracts may be even more difficult to remove. The surgery takes longer and the risk of complications arise, so it's important not to wait too long for cataract laser treatment.
So get treated at the top Eye Specialist Hospital, HOD, Mumbai and witness the high-quality, painless laser eye surgery for cataract at an affordable cost!
How long does the cataract surgery take?
The laser treatment for cataract itself typically lasts between fifteen to twenty minutes. However, if you add up the total time you spend with HOD's Cataract Surgeons, Mumbai including preparation, surgery, resting afterwards, the entire process takes at least three hours.
How a cataract forms?
The formation of a cloudy area in the lens of the eye is known as a cataract. When proteins in the eye start clumping and prohibit the lens from sending clear images to the retina, a cataract starts forming. Retina usually converts the light that comes through the lens into signals and sends the signals to the optic nerve, which carries them to the brain. However, the expansion of the cataract begins to interfere with your vision and you end up with cataracts in both eyes, partially.
Older people are generally at risk of getting cataract. Whereas, certain genetic or health-related disorders can also increase the chances of cataracts. Past eye surgery, diabetes, steroid medications, too, can cause cataracts to develop.
In such a case, our Best Cataract Surgeons in Mumbai suggest Cataract Surgery at House of Doctors.
What are the ways to prevent Cataract?
Cataracts are a leading cause of blindness. However, opting for a Cataract Surgery in HOD, Mumbai and making some lifestyle changes might lower your odds of getting them.
Eat Right
Eating foods high in antioxidants like Vitamin C and E may help prevent cataract. If you already have a cataract, it may slow their growth.
Quit Smoking
When it comes to cataracts, smoking is a risk factor you can control as it creates more free radicals in your eyes and these chemicals harm cells.
Wear Shades
Science shows that ultraviolet light can cause changes in your eyes and damage the proteins in your lens. Thus choose glasses that screen out 75% to 90% of visible light with a frame that is close to your eyes.
Limit Alcohol
Drinking alcohol can increase your risk of cataracts. Research shows that drinking about twenty grams of alcohol can also raise those odds.
Keep Blood Sugar in Check
Diabetic patients may easily develop eye conditions compared to people who don't have diabetes. Hence it is important it is to keep your blood sugar under control.
Get Regular Eye Exams
An eye doctor can spot problems early on. You should get a complete eye check-up every two to four years. However, if you're over age 65, you should get an exam every 1 to 2 years.
What are the other type of cataracts?
Secondary Cataracts
Caused by glaucoma and diabetes or medications and steroids
Traumatic Cataracts
Developed after several years of an injury to the eye
Radiation Cataracts
Formed after a person undergoes radiation treatment for cancer