Definition
A hernia develops when an internal organ pushes through a weak point in your muscle or tissue, including the small and large intestines, stomach, bladder, and other organs. Many hernias form between the breastbone and the hips, or in the abdomen. Inguinal hernias, femoral hernias, umbilical hernias, and Hiatal hernias are among the various forms of hernias that can occur.
COMPLETE SOLUTION TO YOUR HERNIA PROBLEMS. Surgeon with 35+ Years of Experience.
Advantages of laparoscopic minimally invasive hernia surgery (MIS)
Minimal Pain
Minimal Stay
Minimal Cuts and Stitches
Quick recovery
Why Choose Us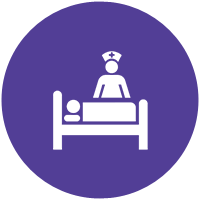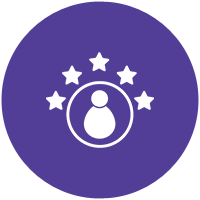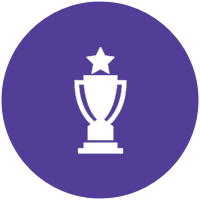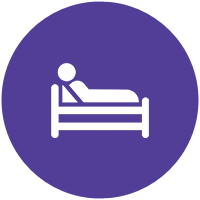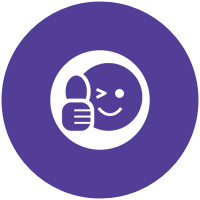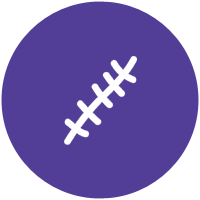 Cashless Facility Available for Maximum TPA
What is a Hernia?
A noticeable squishy bulge that moves both inward and outward while coughing, defecating, playing sports, or lifting objects. This may cause extreme sharp pain or throbbing in the groin abdomen or scrotum, but will disappear once you lie down. Moreover, it causes the following
Discomfort
Infirmity
Heftiness
Constrain
Prickling sensation
Inflammation
The squishy bulge continues to grow and strain more with passing days. Thus, it is important to consult professionals at the House of Doctors as soon as possible.
What are the Symptoms of Hernia?
Inflammation leads to soreness in the groin and abdomen whether you stand, sneeze, cough, or laugh.
Constant compression.
Tugging abdomen.
Lower bowel.
Slipped disk (back).
External hernias are the more common
ones and are of several types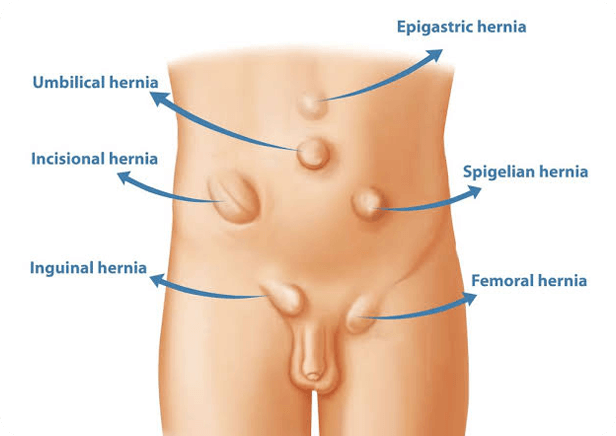 Incisional Hernia
A hernia that appears post-abdominal surgery is known as an Incisional hernia. The location depends upon the type of incision chosen for primary surgery. Post C-section hernias are not uncommon.
Femoral Hernia
This is also seen in the groin. More commonly in females than males. A patient feels pain in the inner upper part of the thigh or groin.
Recurrent and Complex Hernia
The hernia repair performed at this Centre enables us to be confident against recurrence for life.
Signs of Hernia
What you may feel : A dull ache, feeling of weakness, heaviness, pressure, tingling, or a burning sensation in your abdomen, groin, or scrotum. It may get worse when you stand for long periods or strain your abdominal muscles, such as when you cough, lift heavy objects, play sports, or have a bowel movement. It may feel better with rest.
What you may see : A soft bulge in the groin area or scrotum that you can push back in with gentle pressure or that gets smaller or disappears when you lie down. The bulge may get bigger over the course of the day or when you cough, bend, lift, or strain.
What you may notice : A sudden, sharp pain in the groin area or a sensation that something had "torn." Even if you have no other symptoms, it is important that you see your doctor as soon as possible.
Surgical Options
Laparoscopic Hernia Repair Surgery : A hernia is usually treated with surgery. The three main types of hernia surgery are open repair, laparoscopic (minimally invasive) repair, and robotic repair. Laparoscopic Hernia Treatment is performed with general anesthesia and requires use of a breathing tube. Although patients tend to think of laparoscopic surgery as minor surgery, it becomes major with more complications.
Open Surgery for Hernia Repair : Open Surgery for Hernia Repair: Open hernia repair is where an incision, or cut, is made in the groin. The hernia "sac" containing the bulging intestine is identified. The surgeon then pushes the hernia back into the abdomen and strengthens the abdominal wall with stitches or synthetic mesh. Open surgery for Hernia treatment in Mumbai takes 3 weeks time for complete recovery.
TAR Surgery for Recurrent and Complex Hernia Surgery : Complex ventral hernia repair is a frequent and challenging topic. Reconstructive techniques are numerous but most of them are unable to achieve the goals of hernioplasty. Posterior component separation with transversus abdominis muscle release (TAR) is a novel approach that offers a solution for complex ventral hernias.
Your Journey at House of Doctors
Why choose House Of Doctors?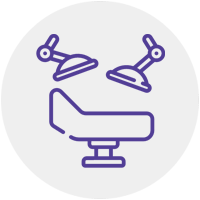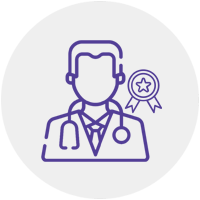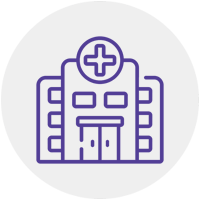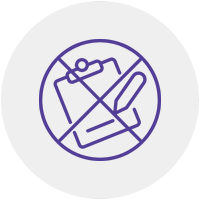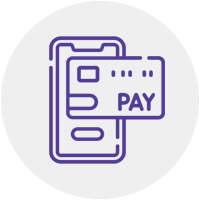 HOUSE OF DOCTORS: WHERE WE CARE FOR YOU
Reputed, Experienced & Highly Trained Medical Team
Covid Safe Environment
Post Recovery Care
Care Mate - Assistance Coordinator
No Cash Deposit
Documentation Free Journey
Surgery Financing Available
Surgery Cost Estimate
Same Day Discharge
HERNIA - FAQ's
Is it dangerous to avoid a hernia?
A hernia does nothing more than getting bigger if not treated. Nevertheless, it can cause extreme pain and strangulate without showing any signs or symptoms leading to fatal consequences at times. Thus laparoscopic hernia treatment by the best physicians from House of Doctors will not only put an end to the problem but also offer minimized hernia recovery time.
We at House of Doctors conduct surgical treatments related to any disease with extreme sincerity and faith, bestowing our patients with relief and assurance of no reoccurrence and discomfort in the future ahead. Hence, if you wish to negotiate and look for guidance on any related symptoms, the House of Doctors is your one-stop destination to aid all the diseases from the core.
What is a strangulated hernia?
A strangulated hernia is a serious medical condition caused due to fatty tissues that push through a weakened area on the abdominal muscle. These fatty tissues force the surrounding muscle to clamp down around the tissue, resulting in a cut off blood supply to the small intestine. If not consulted very soon, it can risk life.
Thus HOD's Hernia Surgeon will not only guide you through the procedure thoroughly but also diagnose the disease to understand the kind of treatment suitable for your condition. So, better late than never, visit the House of Doctors now and get the best consultation and cure like the disease never existed.
Why do I need to choose House of Doctors over other local hospitals?
With a team of hernia specialists in Mumbai, we at House of Doctors bestow 100% results through procedures like laparoscopic hernia treatment. Knowing that not all hernia operations and their outcomes are the same when you opt for a non-established medical institution, House of Doctors come forward to provide painless hernia Surgery in Mumbai under the guidance of the best professionals.
We don't just believe in treating on a timely basis but provide 360-degree resolution so that the patient can lead a worry-free and healthy life.
We answer all your questions to help you draw an effective conclusion.
How many hernia surgeries have the surgeon and the team performed?
Do they have a 100% hygiene and safety record?
Is the risk of occurrence still the same?
Is it okay to resume normal activities quickly after the treatment?
The life of a patient is the life of a doctor at the House of Doctors. Therefore any time and every time, we are there for your guidance and treatment.
You're just an appointment away from us!