Proteins in your eye lens can break down and cause images to appear hazy, blurry, hazy or less colourful leading to cataract. Majority of the cataracts develop slowly and don't affect the eyesight during the initial stage. However, if it is left untreated, it could lead to catastrophic complications like permanent loss of vision (blindness).
Therefore, knowing the suitable cataract treatment options and availing the perfect cataract treatment in Mumbai becomes essential for a healthy eye. By connecting with House of Doctors you can get rid of cataract in no time.
What is Cataract?
A cloudy, dense area that develops in the lens of the eye and interferes with the normal vision is called cataract. It is formed when the proteins in the eye form clumps that stop the lens from forming clear images on the retina.
Cataracts never occur instantly. They develop gradually, over a period of time. You can have cataracts in one or both eyes, but usually they don't develop at the same time.
Cataracts are usually removed surgically through outpatient procedures performed at House of Doctors. Our diversified cataract surgery in Mumbai ensures that you receive complete ophthalmic care.
How does a cataract develop?
Physiologically, cataract is caused by breakdown of protein in the eye lens but House of Doctors has listed down a few contributing factors that can lead to a cataract-
Aging (above 40 years of age)
UV radiations, direct exposure of eye to sunlight
Overproduction of certain oxidants
Prolonged use of steroids and other medications
Diabetes
Radiation therapy
Injury or trauma of the eye
Certain inherited genetic disorders
Have you been experiencing this lately?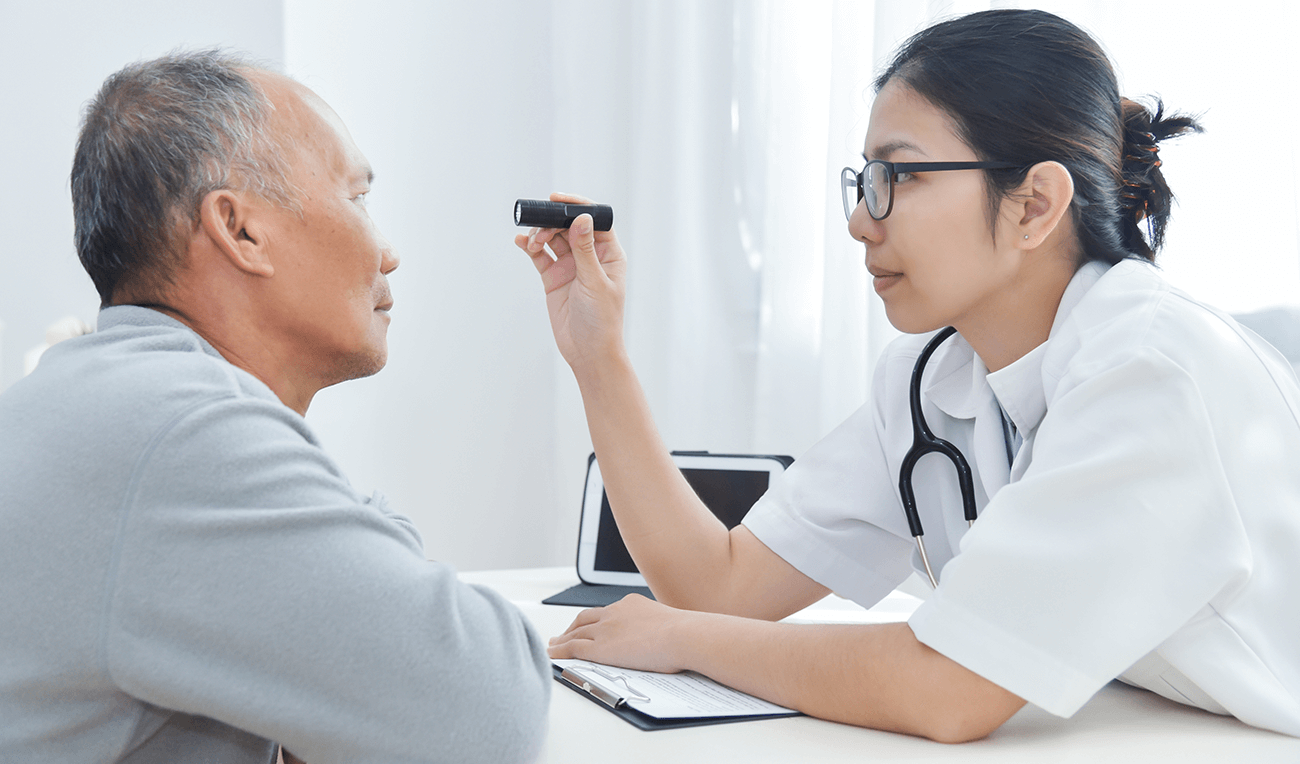 In most of the cases, the patient is unable to understand the symptoms of cataracts and mistake it for other diseases. Our oracle ophthalmologists explain the exact symptoms related to a cataract and advise informing them to a healthcare expert like House of Doctors-
Hazy or blurry vision
Poor nocturnal vision
Faded appearance of colour
Appearance of rings (halos) around lights
Double vision in the affected eye
Frequent changes of prescription glasses
Higher sensitivity to glare or bright light
Requiring brighter light while studying or reading
Are you at risk of cataracts?
Our top cataract surgeons mention that certain age groups are more vulnerable to cataract. Also certain factors are more liable to cause cataract. These include-
Old age (>40 years)
Chronic alcohol consumption
Smoking
Being overweight
Hypertension and diabetes
Family history
Laser Treatment for Cataract at House of Doctors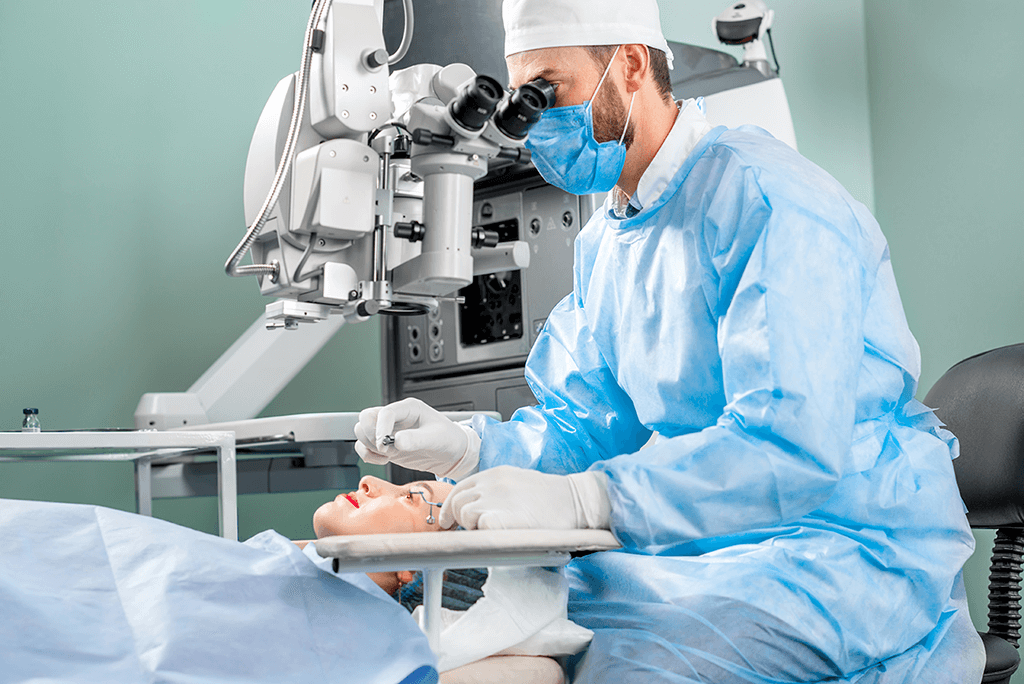 House of Doctors always aims at providing new treatments for cataract like our present laser eye surgery for cataract. Laser treatment method is the most trusted and most advanced surgical option available at HOD.
Cataract surgery in Mumbai has been taken to a futuristic level by the House of Doctors. Once our surgeon thoroughly analyses your symptoms, femtosecond laser surgery is used to treat your cataract.
In the process, primary and side port clear corneal incisions are made using a femtosecond laser. The incisions have perfect configuration and depth as created by our surgeon. Further, these incisions are self healing.
Femtosecond laser helps in creating a precise capsular opening (capsulorhexis) of the desired diameter having a perfectly circular outline. The laser energy is then used to break the cataract into minute pieces. Femtosecond laser fragments the nucleus, and soften it for a safer and smoother surgery. Our surgeon then places IOL at the precise location. At House of Doctors, our cataract experts use premium lenses like Symphony, multifocal and Trifocal lenses.
The preciseness of the laser beam makes femtosecond laser surgery much safer and successful than the conventional phacoemulsification.
What advantages of laser cataract treatments do you get at HOD?
At House of Doctors you're in safe hands. You get treated by one of the topmost cataract surgeons in Mumbai. Our cataract packages offer paradigm of healthcare and come with the following advantages-
Higher level of precision More precise surgery
Enhanced safety
Protects the endothelial cells of the cornea
Most comfortable option
Hypermature cataracts are permanently treated
Correction of astigmatism
Quick recovery
Little to no discomfort
Have a hassle free cataract surgery at House of Doctors
House of Doctors have been the leading pioneers of bladeless laser incision cataract surgery and advanced laser systems in Mumbai. Our highly experienced surgeons have handled thousands of complicated cataract cases with great expertise and knowledge. All our partnering centres are equipped with the latest machinery and equipment. We own a team of forward thinking surgeons, cordial support staff, latest intraocular lenses and spot on diagnostic systems that make every step of your cataract surgery easy and successful. And the best part? All our procedures are completely cashless and insurance backed.