ABOUT CATARACT
Mostly found in elderly patients, cataract is an eye disease that is responsible for declining vision. A disturbing fog in the lens affects one or both eyes leading further to permanent blindness. High eye pressure, optic disc damage, glaucoma, etc., are forms of complications that can develop if you delay the cataract surgery. However, today cataracts can be treated with the help of laser surgery for both adults and children.
You can book a virtual consultation with an ophthalmologist at House of Doctors, the Top Eye Specialist Hospital In Indore and save your sight. With the suitable treatment, whether it is Micro Incision Cataract Surgery to Fem to second Laser-Assisted Cataract Surgery, we will bestow you comprehensive eye care under one roof. So if you're looking for the most advanced Cataract Treatment in Indore, your search ends here!
What is Cataract Surgery?
When a cloud-like patch in the lens of your eye develops due to eye injury or eye problems like glaucoma post-surgery, it is known as a cataract. It will not only make your vision less colorful, blurry, or hazy but may also cause difficulty in daily activities.
However, Cataract Treatment at House of Doctors, Indore will correct your vision and related problems with 100% safety.
TYPES OF CATARACT
The Best Cataract Eye Specialist in HOD, Indore has classified types of cataracts along with their traits as follows;
Nuclear Cataracts
Centre of the lens turns yellow or brown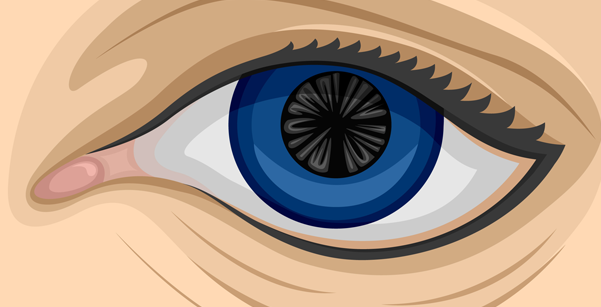 Cortical Cataracts
Appearswedge-shaped around the edges of the lens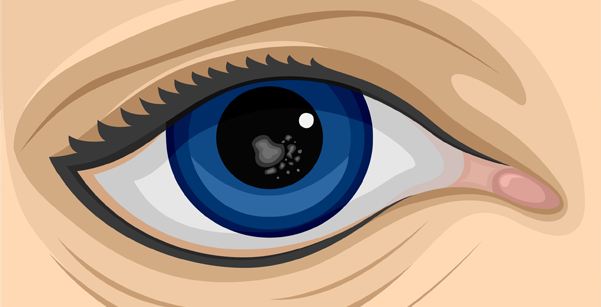 Posterior Cataracts
Builds on the back of the lens faster comparatively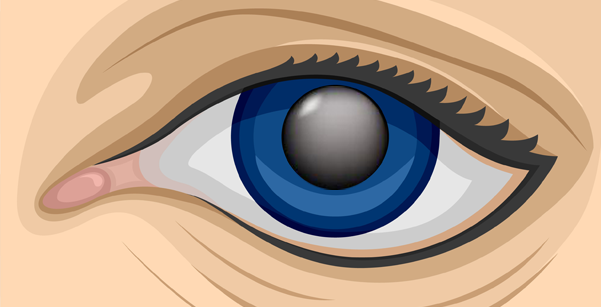 Congenital Cataracts
Forms at the time of birth or once the baby completes a year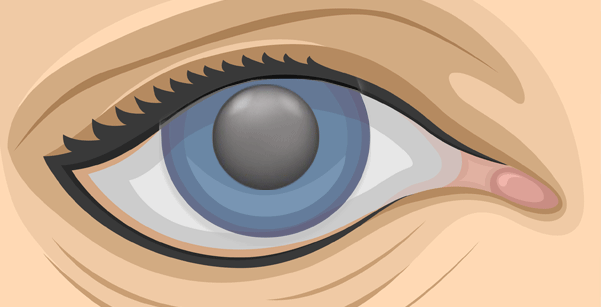 Secondary Cataracts
Develops due to glaucoma, diabetes, or a few medications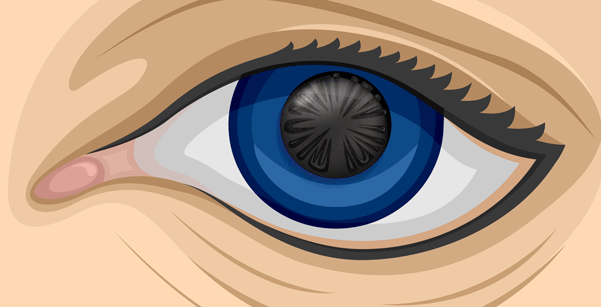 Traumatic Cataracts
Arises after an eye injury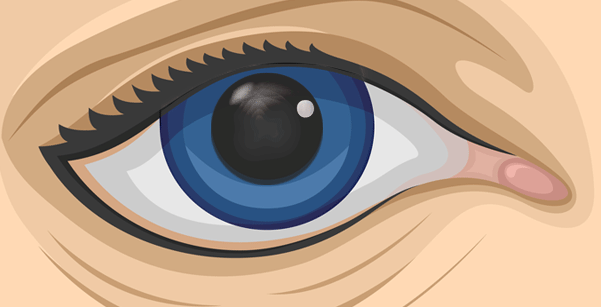 Radiation Cataracts
Happens after cancer radiation treatment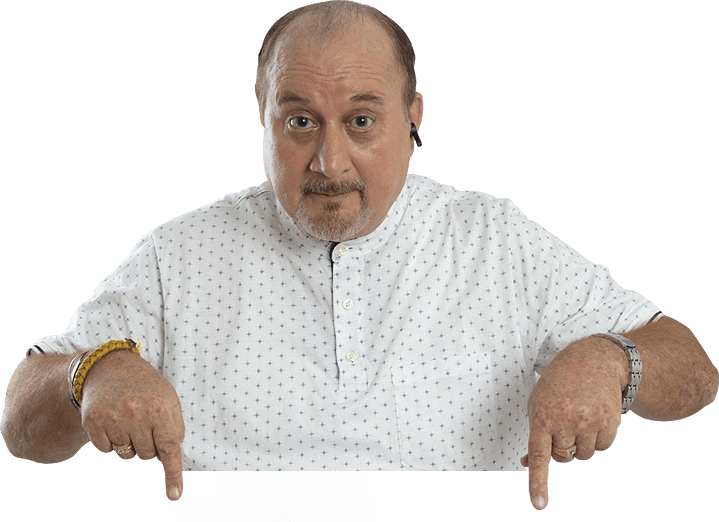 Causes of Cataract
While breakage of eye water and protein clogs the eye to form a cataract, there are multiple other factors associated with the speedy formation of cataracts as follows;

Diabetes

Medication or drugs for arthritis, lupus, schizophrenia, bipolar disorder

Injuries or surgeries of the eyes in past

Upper body radiation treatment

Direct exposure to UV rays

Family history
WHEN TO SEE A DOCTOR?
As you begin to age, cataracts may be amongst the most common eye diseases that you may encounter. Let's see what are the signs and symptoms of a cataract.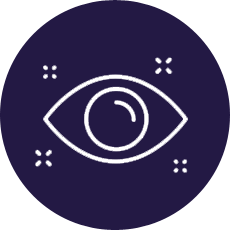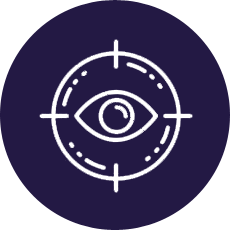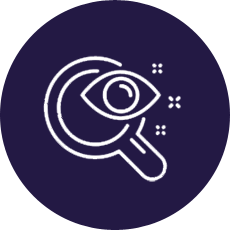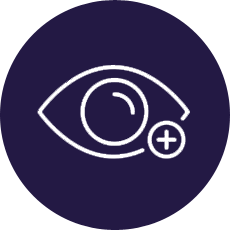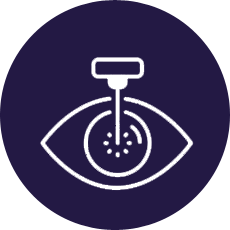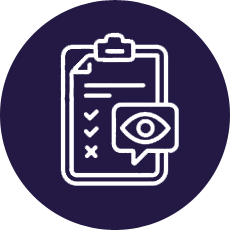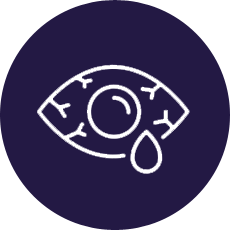 If you find any of these linked with your eyes, don't hesitate to contact the Top Eye Specialist at House of Doctors, Indore for guidance and solution.
CATARACT DIAGNOSIS
Performing an eye examination to confirm the cataract is the first step by Indore's Best Cataract Eye Specialist. This diagnosis may include a visual acuity test in which you'll be asked to read alphabets order-wise. Next, a slit-lamp examination will be conducted where your cornea, iris, lens, and space between would undergo detection or any deformities via illumination. Lastly, The Top Eye Specialist at HODmaydilate your pupil to make it bigger and check the health of your eye. This way the doctor may draw a conclusion to move forward with the right treatment.
CATARACT SURGERY
When a cataract is in high grade and has impacted a major percentage of the vision, replacement of eye lens become essential for life-long vision. Therefore, Cataract Treatment by House of Doctors, Indore will not only prohibit other eye problems but prevent degeneration further. Performed generally on an outpatient basis, there are two types of procedures;
Microincision Cataract Surgery(MICS)
Making an incision of1.8mm to replace a natural lens that has a cataract with a new clean Intra Ocular Lens, this laser eye surgery for cataracts is less invasive and more successful. It grants long-term stability and is considered the most requisite approach.
Femtosecond Laser-Assisted Cataract Surgery (FLACS)
With no manual incision unlike MICS, this procedure uses a super-effective laser for operation. This laser treatment for cataracts precisely corrects mild astigmatism at a certain depth, length, and orientation. This maximizes visual quality and minimizes aberrations for major as well as minor distance.
Why choose Laser Surgery over Conventional surgery?
Advance Laser Surgery
No cuts & No stitches
Does not occur once more
30-40 Min Procedure
Relief from extreme Pain whereas sitting
Get eliminate foul smell and accumulated discharge
Cure for blood or pus discharge from the orifice
Conventional Surgery
Open Surgery with multiple Cuts & Wounds
Painful Procedure
Heavy Blood Loss
High Chances of Recurrence
High Possibility of Infection
Min. 3 Days of Hospital Stay
Repeated Doctor visit required
Your Journey at House of Doctors
Why choose House Of Doctors?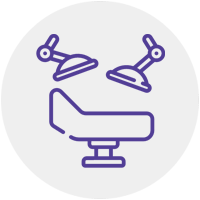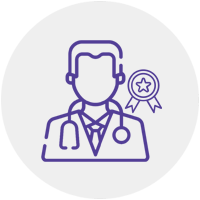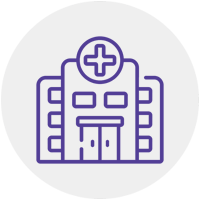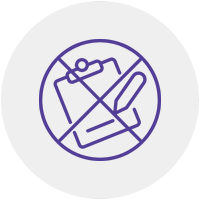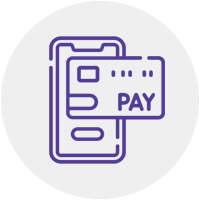 HOUSE OF DOCTORS: WHERE WE CARE FOR YOU
Reputed, Experienced & Highly Trained Medical Team
Covid Safe Environment
Post Recovery Care
Care Mate - Assistance Coordinator
No Cash Deposit
Documentation Free Journey
Surgery Financing Available
Surgery Cost Estimate
Same Day Discharge
CATARACT - FAQ's
Will cataracts harm if not operated?
Yes. The cataract may continue to grow to turn your lens completely opaque. And if the lens is completely clouded, there may be permanent blindness.
Cataracts vary from person to person and maybe harder to treat as per the grade. Hence, it is vital to opt for cataract laser treatment as soon as possible from the top Eye Hospital, HOD, Indore.
So get treated at the top Eye Hospital, HOD, Indore, and witness the high-quality, painless laser eye surgery for cataracts at an affordable cost!
How much time does the surgery require?
The laser treatment for cataracts may hardly take fifteen to twenty minutes. Nevertheless, preparation and the post-treatment rest may sum up for a minimum of three hours with HOD's Cataract Surgeons, Indore.
How does the cataract form ?
The eye water and protein breakage hinder the lens from sending clear images to the retina, resulting in a cataract. This stops the retina to convert the lights into the signal exchange, resulting in vision disparity. Also, it can spread in both eyes, partially and another related factor such as past eye surgery or diabetes may worsen the case.
In such a case, our Best Cataract Surgeons in Indore may recommend a cataract Surgery at HOD.
What are the precautions after Cataract Surgery?
Listed below are some measures suggests by Cataract Specialist in HOD, Indore;
Ensure a diet full of antioxidants like Vitamin C and E to prevent or slow down cataracts.
Quit smoking and get rid of free radicals and chemicals that may harm your cells.
Wear shades and prevent your eyes from ultraviolet lights.
Limit alcohol as it can show an adverse effect on your cataracts.
Keep blood sugar in check as diabetic patients may easily develop eye conditions.
Get regular eye exams every two to four years.