COMPLETE SOLUTION TO YOUR HERNIA PROBLEMS. Surgeon with 35+ Years of Experience.
Advantages of laparoscopic minimally invasive hernia surgery (MIS)
Minimal Pain
Minimal Stay
Minimal Cuts and Stitches
Quick recovery
Why Choose Us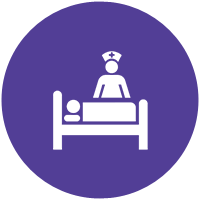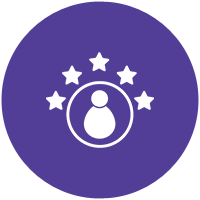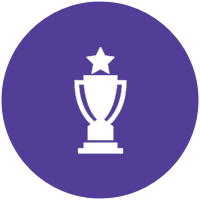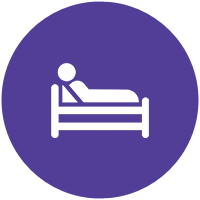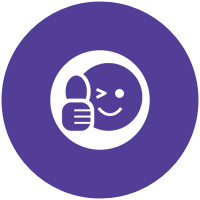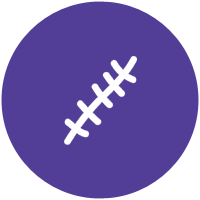 Cashless Facility Available for Maximum TPA
What is a Hernia?
When the internal content like the small and large intestine, stomach, bladder etc., bulges out onto the skin through a gap in between the fascia of the abdominal wall and muscles, it is called a Hernia. Typically emerging in the groin areas and upper thigh, the hernia can also grow in the abdomen between the chest and hips.
A hernia usually isn't perceived as life-threatening. However, Hernia Doctors at House of Doctors, Indore suggest hernia surgery to delay critical complications as they don't go away on their own.
What are the Symptoms of Hernia?
Immediate hernia treatment is recommended by Hernia Surgeon In HOD, Indore if one notices any of these given below symptoms:
Inflammation leading to soreness into the groin and abdomen whether you stand, sneeze, cough or laugh.
Constant compression.
Tugging abdomen.
Lower bowel.
Slipped disk (back).
External hernias are the more common
ones and are of several types
Hernia specialists from House of Doctors, Indore share a list of hernias and their types: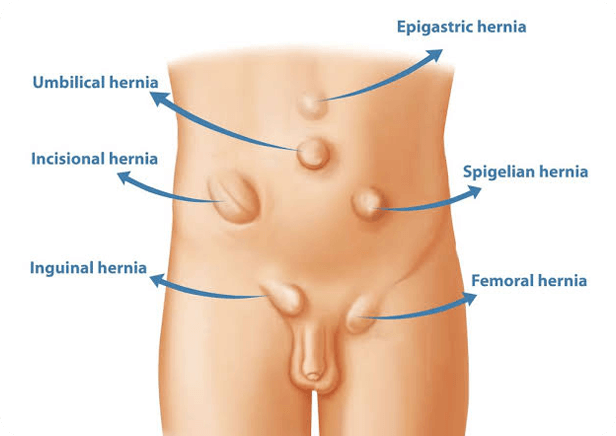 Incisional Hernia
It develops after abdominal surgery due to the type of incision chosen. However, Post-C-section hernias are not atypical.
Femoral Hernia
It is usually seen in the groin and is higher in females compared to males.
Recurrent and Complex Hernia
Multiple failed surgeries in order to close the hole in the abdomen with higher chances of recurrence.
Signs of Hernia
If while coughing, defecating, playing sports or lifting objects, you witness a squishy bulge that moves both inward and outward in the groin, abdomen or scrotum, it is considered a hernia. Causing extreme sharp pain or throbbing at times, the hernia will disappear once you lie down. It can also cause the listed below. The Best Hernia Doctors from HOD, Indore share beneath the signs, so you opt for the treatment as soon as possible.
Discomfort
Infirmity
Heftiness
Constrain
Prickling sensation
Inflammation
The squishy bulge may continue to grow and strain more with passing days. Thus, it is important to consult Hernia Surgeons In House of Doctors, Indore as soon as possible.
Diagnosis & Surgery
The Hernia Specialists at House of Doctors, Indore may perform a physical examination to diagnose the stage and condition of the growing bulge. Subsequently, the patient's medical history will be re-considered along with a certain set of questions such as:
What signs or symptoms did you experience?
When was the first you encountered the bulge?
Does anyone in your family has a hernia?
Does your lifestyle include heavy lifting? Exercising rigorously? Smoking?
Any post surgeries in the area of your abdomen or groin?
A few imaging tests like an abdominal ultrasound, CT scan or MRI Scan will be suggested by the Top Hernia Doctors In HOD, Indore for a detailed understanding.
After the analysis of the circumstance and grade of the hernia, the Best Hernia Doctor from HOD, Indore may select the form of treatment with guaranteed results and lifelong solutions.
Laparoscopic Hernia Repair Surgery:
Post insertion of a laparoscope into the abdomen, our doctors may visualise the hernia to make an accurate incision in the lower part of the abdomen. This surgery is mostly performed with general anaesthesia.
Open Surgery for Hernia Repair
The bulging intestine stored in a hernia is pushed back by our surgeon via an incision in the groin and the abdominal wall is restored with synthetic mesh or stitches.
Robotic Surgery for Hernia Repair
It comprises three-dimensional images of the internal abdomen assuring minor scars and lesser pain.
TAR Surgery for Recurrent and Complex Hernia Repair
Here, to free flanks of hernia a long middle incision is made till pubis. Then for the closure of the rectus muscle, a retro-rectus plane is developed.
Precautions
In most cases, hernia occurs due to hereditary. However, it can also develop due to a lack of precautionary measures. The Hernia Doctors In Indore share these measures that one must stick to put an end to the constant medical jerks.
Reach out to doctor in a continued period of coughing
Consume fibrous food for not being constipated
Avoid unnecessary pressure during bowel movement
Exercise to strengthen abdomen muscle
Avoid weight-related tasks or smoking
Why choose Laser Surgery over Conventional surgery?
Advance Laser Surgery
Fastest recovery with No Cut, Stitches & Scars
Painless Procedure
No Blood Loss
Least Recurrence Rate
Zero Odds of Infection
Quick procedure with 1 Day Hospital Stay
Free Doctor visit post surgery
Conventional Surgery
Open Surgery with multiple Cuts & Wounds
Painful Procedure
Heavy Blood Loss
High Chances of Recurrence
High Possibility of Infection
Min. 3 Days of Hospital Stay
Repeated Doctor visit required
Your Journey at House of Doctors
Why choose House Of Doctors?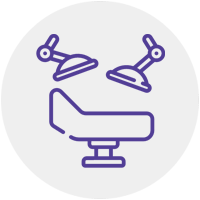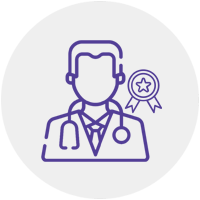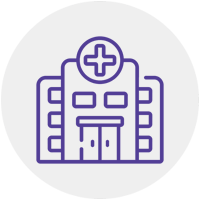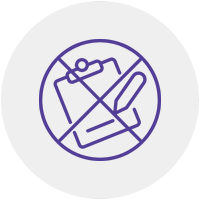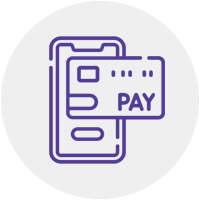 HOUSE OF DOCTORS: WHERE WE CARE FOR YOU
Reputed, Experienced & Highly Trained Medical Team
Covid Safe Environment
Post Recovery Care
Care Mate - Assistance Coordinator
No Cash Deposit
Documentation Free Journey
Surgery Financing Available
Surgery Cost Estimate
Same Day Discharge
HERNIA - FAQ's
Why should you never ignore a hernia?
A hernia only gets bigger and painful with time, showing strangulation as a symptom. Thus laparoscopic hernia treatment by the best physicians from the House of Doctors will not only put an end to the problem but also offer minimized hernia recovery time. We at House of Doctors conduct surgical treatments related to any disease with extreme sincerity and faith, bestowing our patients with relief and assurance of no reoccurrence and discomfort in the future ahead.
Define strangulation of hernia.
When fatty acids create pressure on the abdominal muscle, it is called strangulation. It results in an excessive cut off blood supply to the small intestine and any further delay of consultation with the doctor can fatal life.
Thus HOD's Hernia Surgeon will not only guide you through the procedure thoroughly but also diagnose the disease to understand the kind of treatment suitable for your condition. So, better late than never, visit the House of Doctors now and get the best consultation and cure like the disease never existed.
Can hernia have a long-lasting effect if not treated?
Yes. A hernia may not only include intestinal obstruction but also give rise to a fistula, which may further cause neuroma and deep hypertrophic scars on partial sides of the disease.
What are the complications attached to open surgery?
While there are chances of organ or tissue damage in open surgery, it can also make the urination process difficult or collect foul smell fluid within the layers.
How does a hernia feel?
A hernia can cause nausea, fever, vomiting, sensational pain nearby bulge or difficulty in passing stool or gas even after trying for too long. All these feelings can be constant and thus, it is essential to find a permanent treatment under the right guidance.