About Hemorrhoids (Piles)
Piles, also known as Haemorrhoids are around your anus in form of lumps and boils. Caused due to constipation, obesity and pregnancy, the piles can constantly grow if one continues to indulge in poor diet, lifestyle and toilet habits. People often confuse piles for fissure, fistula and other rectal problems as they are unaware of its causes and symptoms. Although piles are not malignant, they are quite capable of affecting your daily routine and traditional work life.
Thus putting an end to the suffering, book your consultation at the House of Doctors and get examined for the right treatment. Get the swollen and augmented piles of blood vessels in or around the anus amputated through the best piles doctor in Indore. Witness piles laser treatment in Indore, putting an end to this long time insufferable ailment.

They may affect 75% of the population by age 50

Common in pregnancy

They can be internal or external.

Presenting symptoms may be bleeding after passing stool or bloody stool

Sometimes blood can clot surrounding anus causing external hemorrhoids.

Caused due to chronic constipation, difficult bowel movements.
Adhering to the fact that people are majorly unaware of the causes and symptoms of piles and get confused among anal complaints like fissure, piles, fistula and other rectal problems, a correct examination and diagnosis have become the necessity. Although piles are not cancerous, nor are they dangerous, they are still capable enough to hinder your daily routine and traditional work life.
However, most patients suffer wordlessly because of the embarrassment and timidity to explain to the doctor. Such piles patients incessantly bear the pain and don't complain until the condition becomes unendurable. But because piles are swollen and enlarged blood vessels in or around the anus and continue to show their repercussions, in the end, surgery remains the only answer to the matter.
Thus, the best piles doctor in Indore from the 'House of Doctors' come forward to bestow piles laser treatment in Indore, putting an end to this long time insufferable ailment.
Types Of Piles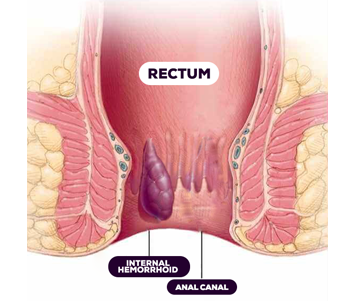 INTERNAL PILES
Internal Piles are within your rectum and may expand outside as enlarged blood vessels sometimes. There are chances of swelling, irritation and bleeding in your rectum.
Internal Piles as per their presence are mainly of two types.
First-degree Piles: In this bleeding may be noticeable but piles may not show on the anus.
Second-degree Piles: Shift inside and outside simultaneously while defecating.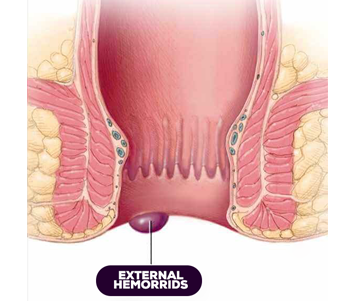 EXTERNAL PILES
External Piles are on your anus or near its surface in form of a swollen lump. It can indicate extreme pain, particularly if it has a blood clot inside. (Note: Internal and External piles can co-exist as the symptoms are basically the same.)
External Piles as per their presence are mainly of two types.
Third-degree Piles: It comes out of your anus and returns inside with a physical push.
Fourth-degree Piles: They suspend down from your anus and cannot be pushed back.
Since it is outside of the rectal area, one may feel more pain or discomfort when they sit down, do physical activities, or have defecation. So, if you are going through this intolerable infection, Laser Surgery for Piles is recommended to you by House of Doctors, the Best Piles Clinic in Indore.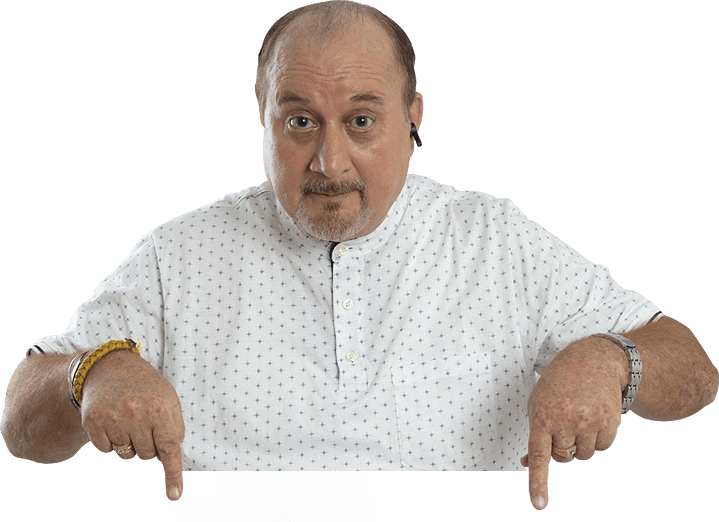 Causes of piles
Piles Haemorrhoids is usually observed as a lump or boil which later turns into an abnormal finding after the diagnosis by a healthcare professional. The intensive pressure in the vessel may cause swelling, bleeding and change in size leading to symptoms. This cumulated pressure can be inflated due to the factors mentioned below:

A low-fibre diet and smaller calibre stool.

Enlarged uterus or weak muscles on the rectum or anus during the pregnancy.

Prolonged sitting on the toilet.

Obesity

Diarrhoea, both acute and chronic.

Colon cancer.

Past rectal surgery.

Spinal cord injury and lack of erect posture.
Advising you to keep a check on all of the above, best piles doctor in Indore from the 'House of Doctors' provide best piles treatment in Indore to their patients who have been battling for long with this disease.
When to see a doctor?
It is necessary to Best Piles Treatment in HOD, Indore if you experience any of these symptoms given below;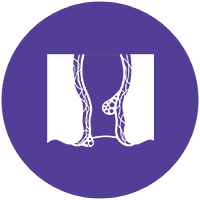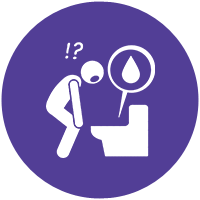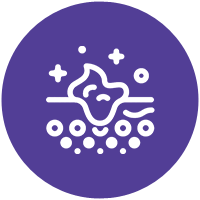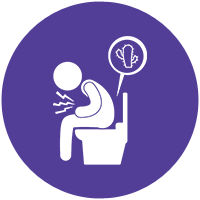 Surgeons from HOD advise an immediate test and treatment before the Haemorrhoids get severe and start affecting the rest of your health.
DIAGNOSIS OF PILES
While a simple check-up is processed for External Piles where the doctor diagnoses it simply by viewing, a digital rectal exam in which a covered lubricated finger is inserted into your rectum is required for the diagnosis of Internal Piles.
PILES SURGERY
Haemorrhoids or Piles Laser Treatment in House of Doctors, Indore can be done with the help of the latest laser techniques. With a holistic consultation by HOD, you'll not only get to choose the right Laser Piles Surgery for you but also get rid of typical trials for home remedies. So if your piles have grown to a cancerous stage where surgery is the only ultimate, we recommend Laser Surgery for Piles on an immediate basis to prohibit this phased disease.
Why choose Laser Surgery over Conventional surgery?
While conventional surgeries may consist of multiple cuts and stitches, pain and blood loss, higher chances of infection and late recovery, laser surgeries have an edge of having a higher success rate and other positive results as follows:
Advance Laser Surgery
Fastest recovery with No Cut, Stitches & Scars
Painless Procedure
No Blood Loss
Least Recurrence Rate
Zero Odds of Infection
Quick procedure with 1 Day Hospital Stay
Free Doctor visit post surgery
Conventional Surgery
Open Surgery with multiple Cuts & Wounds
Painful Procedure
Heavy Blood Loss
High Chances of Recurrence
High Possibility of Infection
Min. 3 Days of Hospital Stay
Repeated Doctor visit required
Your Journey at House of Doctors
Why choose House Of Doctors?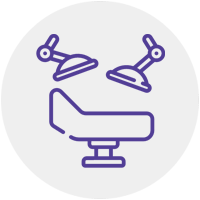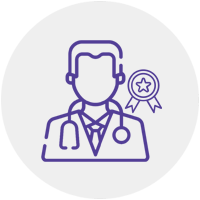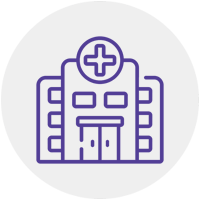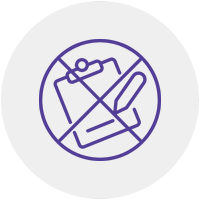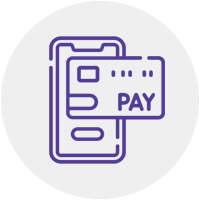 HOUSE OF DOCTORS: WHERE WE CARE FOR YOU
Reputed, Experienced & Highly Trained Medical Team
Covid Safe Environment
Post Recovery Care
Care Mate - Assistance Coordinator
No Cash Deposit
Documentation Free Journey
Surgery Financing Available
Surgery Cost Estimate
Same Day Discharge
Hemorrhoids (Piles) FAQs
What is Piles Laser Treatment?
In Piles Laser Treatment the affected area is cured with accurate laser energy that heals quickly ensuring less pain as compared to the traditional procedures. It is the most preferred option for both physicians and patients as the surgery contours the exact tissue that needs to be treated leaving the rest undisturbed. The smaller blood vessels and nerves are then sealed without any discomfort caused to the patients. Because of the ease and safety of the procedure, it grants successful results.
How to prevent piles?
If you lead a healthy lifestyle that consists of eating a healthy diet, it will not only help prevent constipation but also prevent piles. Below mentioned are a few things that you need to follow;
Eat plenty of fibre-rich foods.
Drink plenty of fluids but limit the caffeinated ones, such as tea and coffee.
Exercise regularly.
Nevertheless, if you are suffering from piles and questions about the best piles treatment near me arises, then the 'House Of Doctors' is your destination.
What happens if you don't treat piles on time?
Strangulation - Fresh blood supply to the haemorrhoids can become blocked causing intense and unbearable pain.
Anaemia – Bleeding from haemorrhoids may wear off your red blood cells of oxygen causing fatigue, shortness of breath, headaches, and dizziness.
Prolapse - Prolapsed haemorrhoids can cause pain or discomfort when you sit or defecate.
Blood clots – It's a complication of an external haemorrhoid causing unbearable pain and itching.
Infection - Bacteria inside the bleeding haemorrhoids if left untreated can cause tissue death, abscesses and fever.
What determines the cost of piles surgery?
Listed below are the factors that indicate the estimation of Piles Laser Surgery Cost In House of Doctors, Indore;
Stage of piles
Type of treatment
Type of hospital room
Admission & doctor fee
Medical history of the patient
Complications after surgery if any