What are Varicose veins or Spider veins?
Varicose veins or Spider veins often look swollen, enlarged, blue/dark purple veins. And they tend to occur when some faulty valves cause the vein to pool blood or cause the blood to flow in the wrong direction.
These veins often appear on legs and feet when there's a malfunction in the veins which affects the blood flow.
For most people varicose veins are simply a cosmetic concern because of the lumpy vein look on the skin. However, for some these may cause pain and discomfort which may lead to serious problems.
At House of Doctors, we've a highly experienced, award winning team of surgeons that are experts in treating and performing Laser surgeries for Varicose Veins treatment in Indore. We understand the surgery can be difficult, we want you to focus on your own recovery while we worry about the rest.
When to See a Doctor?
There are two major reasons when people choose to see a doctor when it comes to varicose veins. One is a purely cosmetic reason because of the lumpy look on the skin and the other is when they feel discomfort & pain.
However, when the discomfort becomes severe, it is absolutely necessary to see a doctor to heal before it's too late.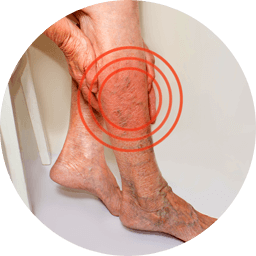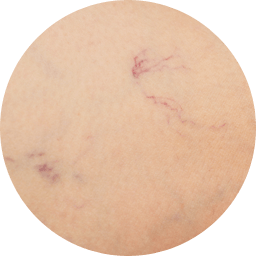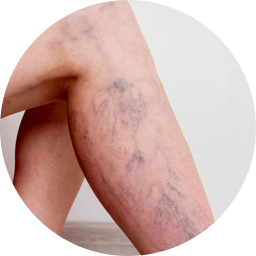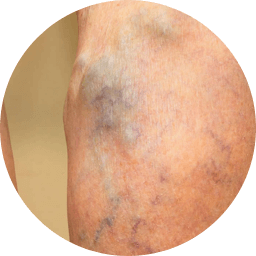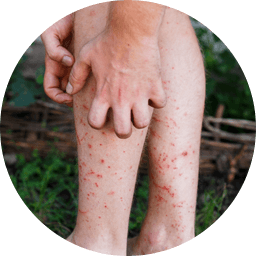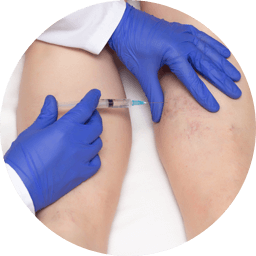 Why choose Laser Surgery over Conventional surgery?
Advance Laser Surgery
Fastest recovery with No Cut, Stitches & Scars
Painless Procedure
No Blood Loss
Least Recurrence Rate
Zero Odds of Infection
Same Day Discharge
Free Doctor visit post surgery
Conventional Surgery
Open Surgery with multiple Cuts & Wounds
Painful Procedure
Heavy Blood Loss
High Chances of Recurrence
High Possibility of Infection
Min. 3 Days of Hospital Stay
Repeated Doctor visit required
Your Journey at House of Doctors
Why choose House Of Doctors?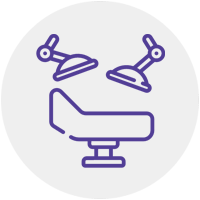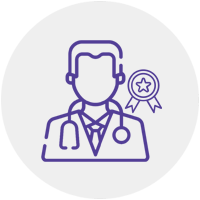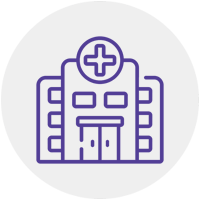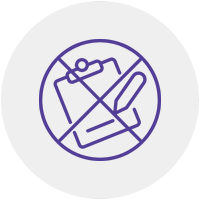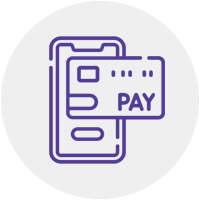 HOUSE OF DOCTORS: WHERE WE CARE FOR YOU
Reputed, Experienced & Highly Trained Medical Team
Covid Safe Environment
Post Recovery Care
Care Mate - Assistance Coordinator
No Cash Deposit
Documentation Free Journey
Surgery Financing Available
Surgery Cost Estimate
Same Day Discharge
Varicose Veins - FAQs
What is laser treatment?
Scientifically known as 'Endovenous laser treatment' helps eliminate varicose veins and spider veins. It involves inserting a laser fibre into a leg vein called the saphenous vein, where the laser causes the affected veins to collapse and close shut. Later, the body redirects the blood that used to flow through those veins to other veins.
When is endovenous laser treatment performed?
A doctor could advocate endovenous laser treatment for varicose veins to eliminate varicose or spider veins that are bigger, protruding, unsightly, or inflicting burning, soreness, rashes or cramping. When the valves within veins that facilitate direct blood back to your heart are impaired or enervated, blood pools in your veins leading to varicose veins. Thus, the doctor may only consider endovenous laser treatment for you if alternative treatment choices with less risk of complications are ineffective.
So, ask your doctor about the best treatment for varicose veins before deciding on endovenous laser treatment.
What happens during laser vein treatment?
The best treatment for varicose veins is given by the House of Doctors with no downtime needed. The first step in the process is to map your veins using a Doppler ultrasound device. By knowing exactly where to apply the laser energy, we ensure that your treatment is quick and effective. After mapping your veins, we apply a local anaesthetic to numb the area and insert a thin laser fibre into your vein to deliver a pulse of energy and cut off the vein's blood supply. You may feel minor stinging or tingling when this happens. Once the fibre is removed, we place a small bandage on the skin where it was inserted and no stitches are needed.
Nevertheless, if you have a large number of varicose veins that need treatment, you may require multiple appointments. The sessions are usually under an hour long and have a 98% success rate bestowing immediate relief of symptoms. Once a varicose vein has been closed aloof from the blood supply, it is indelibly treated. However, the same risk factors that were present before your procedure will still be present. Hence paying attention to the conditioning is important.
What patients can expect after laser vein treatment?
Here's what patients have to say after undergoing laser varicose veins treatment in Indore:
"I don't have to put concealer on my legs when I wear a dress now."
Patients feel confident and they no longer have to dab concealer on their veins to try to obscure the purple colour before going out or wearing their preferred clothes. Patients who used to spend a lot of time and thought on figuring out ways to hide their varicose veins feel that a weight has been lifted after their varicose vein treatment Indore.
"I can finally get back to the gym."
Varicose veins decrease mobility and activity levels. Thus patients find that once their varicose veins are gone, they can return to their previous activities without having their legs feel sore and tired at the end of the day.
"I can't believe how much better I sleep."
Varicose veins can make it difficult to fall asleep at night due to thrombosis and itchy veins. Our patients usually report that after laser vein treatment, they sleep off quicker and more soundly.
"Why did I put this off for so long?"
This is a sentiment commonly expressed by our patients. Varicose veins surgery in Indore doesn't only relieve one from discomfort but also saves from more serious complications affordably.